Please use the latest browser to use this page with confidence.

Thank you for visiting our website.
This "Manual Download" is a system that displays a page from which you can download a PDF file of our products after you fill in the required information.
Example of this page's display in the latest version of a browser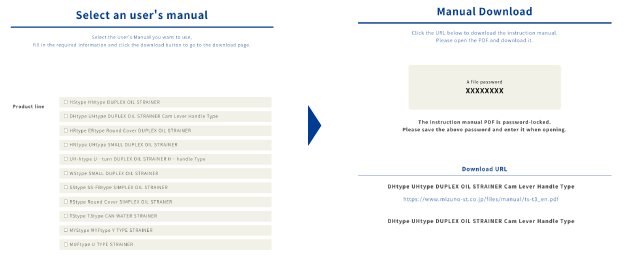 It has been reported by Microsoft, the developer of Internet Explorer, that all versions of Internet Explorer have been discontinued and security updates will be discontinued gradually.

Continuing to use a browser that is no longer supported makes you more vulnerable to future misuse of the information you have entered and to the installation of malicious programs.

For your peace of mind, we recommend the use of the following latest browsers, which are compatible with the latest security measures and technologies.
Download the latest version of Microsoft Edge (free)

Download the latest version of Google Chrome (free)
For download and installation instructions, etc., please contact your browser provider.