TStype CAN WATER STRAINER(25~150A)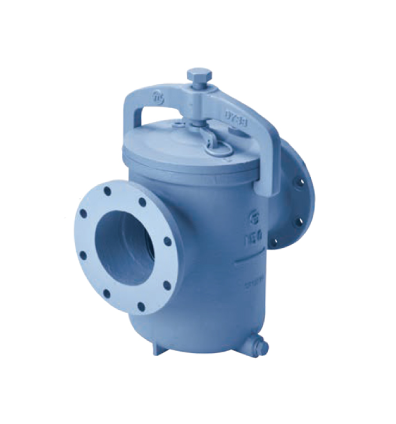 SPEC. (Equivalent of JIS F7121:25A~100A)
| | |
| --- | --- |
| Nominal dia. | 25A~150A |
| Fluid | Various water |
| Working press. | 0.2MPa |
| Max.fluid temp. | 80℃ |
| Connection | JIS 5K、10K |
| Body Material | FC200 |
| FILTER Material | SUS304、SUS316、SUS316L |
Product Description
A JIS F 7121 based product which can be used in a wide range of applications from cooling and pipes for pure water, sewage, seawater, ballast etc.
for vessels and cooling water for various equipment and plants on land.
The available forms are a straight S shape from the inlet flange to the outlet, left-curved outlet LA type and right curved outlet LB type.
The inner surface can be coated with modified epoxy and lined with neoprene rubber.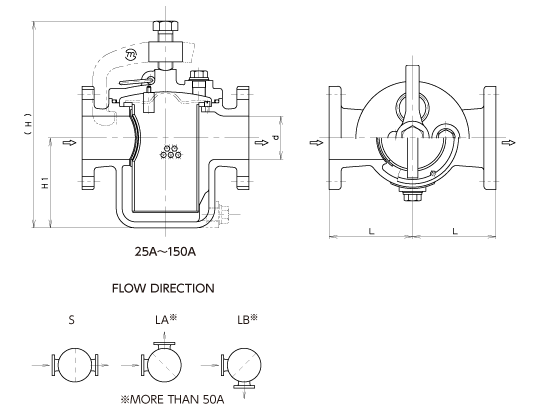 TYPE
BODY
d
(H)
H1
L
TS 25
25
(190)
75
85
TS 32
40
(225)
85
95
TS 40
40
(225)
85
95
TS 50
50
(250)
100
100
TS 65
65
(315)
135
125
TS 80
80
(345)
152
135
TS 100
100
(400)
185
160
TS 125
125
(515)
207
200
TS 150
150
(595)
258
230